A delightful, modern village hall
in a lovely
Wiltshire setting
Welcome to
Winterbourne Glebe Hall in Wiltshire
The Winterbourne Glebe Hall is situated in the lovely villages of the Winterbournes, 4 miles north-east of the cathedral city of Salisbury in Wiltshire.
There is a surprisingly modern feel to this award-winning village hall, with up-to-date facilities and plenty of space.
Awarded the highest ACRE Hallmark 3 standard in June 2019, after a quality standards evaluation process that recognised best practice in the management of this village hall.
The Glebe Hall is next to St Michael's Church and is surrounded by mature trees and the open grassed areas of the Glebe Lands which all form part of a Conservation area.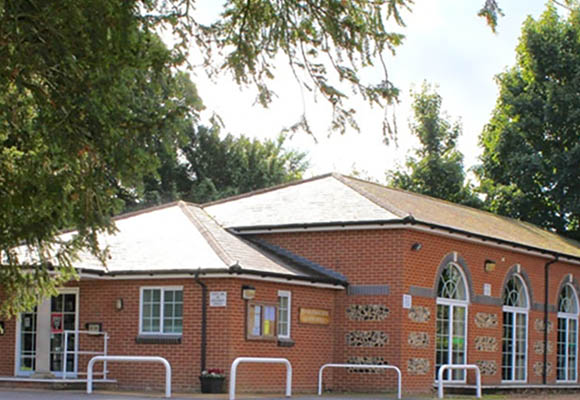 Glebe Hall News
---
Open for business!
After various Government guidance, we are pleased to have re-opened the Glebe Hall and that all reasonable steps have been taken to ensure that we remain as COVID-19 secure.
We remain aware of the current situation regarding the COVID-19 transmission figures and as such are constantly mindful that things might change.
---
New bookings
In recent months it has been encouraging to see that many organisations and private hirers have started to use the Glebe Hall, and bookings are rising throughout the coming months and many events being planned for 2022.
So if you have an event in the planning I suggest getting in touch to book a date as soon as possible as the calendar is filling up fast.
Winterbourne Glebe Hall is available for bookings
Glebe hall is ideal for social occasions such as parties, weddings, music and shows, and booking is so easy!

Simply visit our Booking page to see the dates we have free. A convenient Booking Form is available for your use, or alternatively, we would be pleased to answer your questions here.
Our location
Winterbourne Glebe Hall is situated in the village of Winterbourne Earls, about 4 miles north east from Salisbury on the A338 road from Salisbury towards Tidworth.